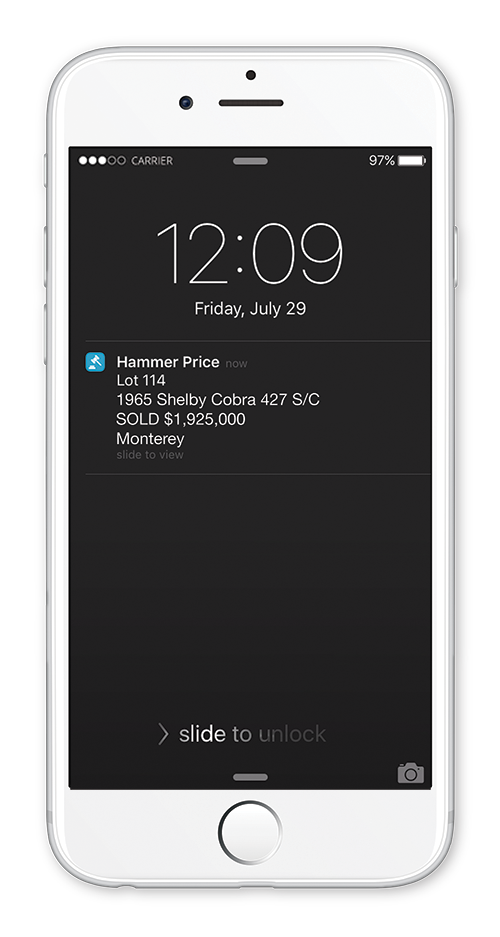 ---
---
Android users: we are aware that the app is not compatible with some Android / phone combinations. We are upgrading the application to work on all versions of the Android operating system. We apologize for this inconvenience! If you experience issues downloading the app, please report those to support@hammerpricelive.com.
Following collectible cars has never been easier
Hammer Price is the first and only way to follow multiple auctions in one streamlined format on your smartphone or tablet.

Super Simple
One source of information for all your favorite cars and auction houses

Pick Favorites
Add cars to your list of Favorites for quick reference

Set Alerts
Get notifications when a favorite car sells
Then & Now
Preview upcoming sales, reference recent results, see what's at auction now

Instant Sync
Watch results appear as each car crosses the auction block

Pricing Tools
View hammer prices, final prices including buyer premiums, and convert to other currencies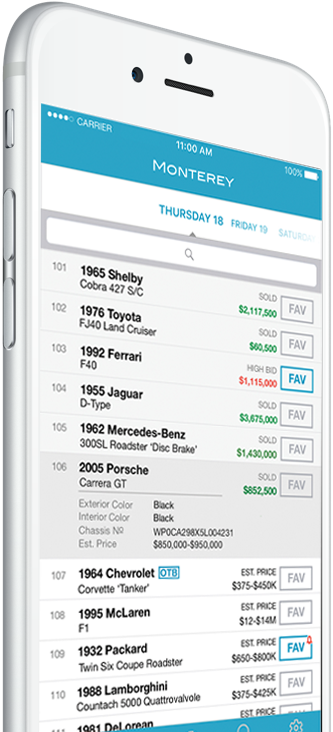 ---
Be the first to know
Hammer Price is designed for your smartphone and tablet so everything you need is just a few taps away. Keep tabs on multiple auctions at the same time and track results year-round. Reference past sales, preview upcoming auctions, and even get notifications when your favorite cars cross the block.
---
Build your Portfolio
Enter a car you're interested in. Hammer Price searches every auction in our database and graphs the prices of those cars.
Tap an individual result to see the details for that car.
Don't want to check the app every day? Opt for an email report to stay up-to-date.
It's a totally revolutionary way to look at collectible cars.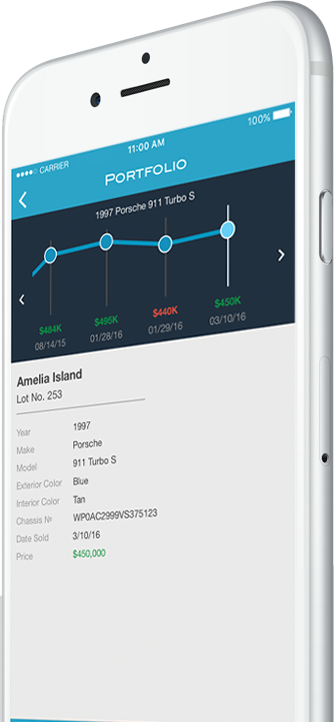 Signing up is simple
Signing up for Hammer Price takes 60 seconds, and only a couple clicks. Then you can search by auction or by car to see what's going on at all of the major sales around the world.